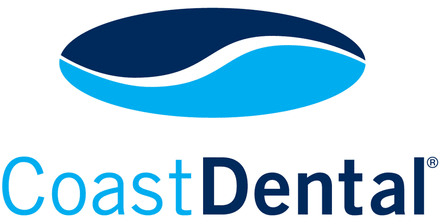 Coast Dental
Sarasota, FL


Permanent

Full-time
Are you looking to work for a practice that offers stability and operates with integrity? Would you like to work for a dentist with an excellent reputation in the community and among dental peers?
Look no further. Coast Dental & Orthodontics follows COVID-19 CDC Guidelines and ADA recommendations and makes every effort to create and maintain an environment that is safe for our team and patients. We provide PPE that includes high volume evacuation devices for intraoral use, face shields, N95 masks, along with gowns, hair bouffant, feet/shoe coverings and gloves. Plus, we allow 15 minutes after every patient to properly clean and disinfect operatories.
Who is Coast Dental?
We are a family established, owned, and operated DSO (that means dental service organization if you were curious), so we aren't your typical cookie cutter dental corporation. At Coast Dental, you are part of a family, the kind you don't want to rush away from after a long Thanksgiving dinner.
We can tell you why we're great, but our long-standing team members are the real testament. Why do they stay? Because we invest in them and their continuing education and personal growth. And, because we like to have fun while working hard in a respectful environment.
Registered Dental Hygienists are assigned duties and responsibilities which involve licensed professional work in providing dental hygiene services. A registered dental hygienist implements appropriate standard of care therapy, assists a dentist in providing hygiene, periodontal or dental care and treatment, provides dental hygiene assessments, creates treatment plans based on dentist's diagnosis, and conducts oral and overall health care education and instruction to patients.
As a Coast Registered Dental Hygienist, you'll be eligible for:
Competitive compensation plan
Annual retention bonus
Product bonuses
Employee referral bonuses
Paid time off
Health, life, vision, and pet insurance
401K
Dental discount plan
Opportunities for advancement
Additional perks!
Duties and Responsibilities
Registered Dental Hygienists will perform the following:
Assess patients' teeth, bone, and periodontal tissues indicating the presence of any abnormalities or suspected diseases or conditions.
Creates periodontal treatment plans based on dentist's diagnosis.
Bring to the immediate attention of the dentist any suspected lesion in the mouth or on the teeth.
Thoroughly remove soft and hard deposits and extrinsic stain from teeth, using hand instruments, ultrasonic cavitron inserts and prophy handpieces.
Instruct patients how to practice good oral hygiene; make recommendations as to appropriate products or devices for patients' home care; and provide other health care education, as necessary.
Perform prophylaxis in the absence of periodontal disease or gingivitis.
Perform full mouth debridement, either as a first stage gingivitis therapy or to remove interfering calculus to further enable a more accurate diagnosis and treatment plan.
Perform root planning as a periodontal therapy.
Place locally-administered antibiotics as supportive periodontal therapy.
Implement irrigation and desensitizing procedures or products as adjunctive to periodontal therapy.
Expose, develop and mount dental x-rays (intraoral and extraoral).
Perform In-Office Whitening procedures, including applying gingival isolation, subsequent bleaching gel, and curing gel. Note: The hygienist is unable to apply the first application of bleaching gel. The dentist must perform this.
Apply cavity-preventive agents, such as fluorides and pit and fissure sealants.
Make recommendations as to patients' recare interval and follow-up needs.
All other duties and responsibilities as assigned and allowed under applicable state laws and regulations.
Qualifications
Qualifications
Dental hygienists must be licensed and in good standing with the State of Florida.
Associates or Bachelor's degree in dental hygiene.
Current Basic Life Support (BLS) and cardiopulmonary resuscitation (CPR) certificate.
Dental hygienists must be willing to partner with the dentist, work well as part of the total dental team and should have good eye sight and manual dexterity, because they use dental instruments within a patient's mouth, with little room for error.
Working Conditions
Dental hygienists work in clean, well-lit offices. Important health safeguards include strict adherence to proper radiological procedures, infection control protocols and the use of appropriate protective devices when administering anesthetic gas or working in the dental laboratory.
Dental hygienists must also wear safety glasses, surgical masks, full arm length gowns/lab coats, and gloves to protect themselves and patients from infectious diseases during all patient care. Open-toe shoes are forbidden, long hair is recommended to be pulled back and finger nails are to be kept short and tidy for all dental hygienists in treatment rooms.